Wood Wool Firestarters
£2.99 Including VAT.
Wood Wool Fire starters is a odourless, natural and trouble-free fire and BBQ lighting alternative.
Description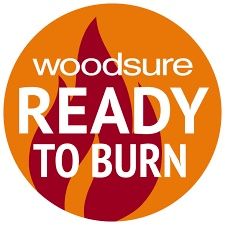 The firelighter is an ecological product, produced with wood shavings, plunged into a natural wax. Each box contains 24 Firelighter, enough to start 24 fires when using kindling with no chemical aromas.
Only 1 Flame Fire Starter is required for starting Open Fires, Stoves, BBQs, Wood Burners & Coal when used with kindling and is odourless, unlike traditional firelighters. If your wood is dry then 3-4 of our firelighters will start the fire with no need for kindling. To use, lay 3 or 4 pieces of wood wool on your fuel and lightly cover with more fuel. Then simply light the wood wool and add more fuel if necessary.
These are loved by all because they are natural, odourless, easy to light and have a long burn.
Call our friendly sales staff on +44 (0)1463 871222 for details or information on this product.
Additional information
| | |
| --- | --- |
| Weight | 0.45 kg |
| Dimensions | 110 × 110 × 150 mm |