Birch Firewood
£9.99 Including VAT.
14kg Kiln dried birch logs ensure low emissions and trouble-free heating with a high energy and heat value.
Description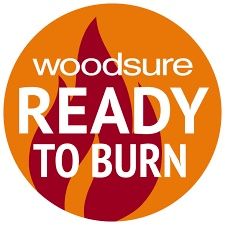 Our birch logs will fit most wood burning stoves, pizza ovens and firepits. The nominal length of the logs is between 24-26 cm, with around 7% longer or shorter than that. Minimum length of 150 mm is provided.
All our logs have been kiln dried to below 20% moisture content in the core of the piece so ready to burn, which will give you a long slow burn with maximum heat output and low emissions.
Delivery is available locally for an additional fee Terms and conditions apply (see page header).
Call our friendly sales staff on +44 (0)1463 871222 for details and cost on all deliveries in your area.