Square Posts
£2.72 – £47.93 Including VAT.
Local Delivery Available On Selected Products.
Local Installation Available on Selected Products.
In High Demand, Please Call to verify stock levels & price.
All product photographs and images are for illustration purpose only and may differ in colour and style. Timber is a natural product which is affected by temperature and moisture, it can expand, fade, warp, crack or split. This will not diminish the overall quality of the products supplied and is not a default in manufacturing processes.
Square Posts
Mill-sawn with a natural timber finish. Suitable for use with a variety of wooden fence application including fence panels.
Timber Square Fence Posts
Our Green Pressure Treated, quality fence posts are bought from carefully selected sawmills around the UK and only buy FSC® Certified (FSC® C007915) timber from approved sawmills or suppliers. Every step from the sustainable forest to your garden has to meet strict rules that are audited by various independent inspectors. All our products are ready to be used outdoors and come in a choice of lengths, sizes and styles to meet your needs, ideal for any fencing, landscaping and decking projects. Each individual post has been pressure treated with eco-friendly preservative to protect them from insect attack and rot.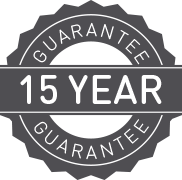 A 15-year ground contact guarantee with all our Class 4 (UC4) fence post (75mm) which incorporate incising technology treatment. (excludes 2.4m square and pointed post)
Various sizes of square ended and point available:
Common Usage:
Fencing
Raised Decking
Garden landscaping
Notice: Customers are advised that although this product is pressure treated against rot and infestation, this DOES NOT make it waterproof, therefore an additional recognised waterproofing product must be used to protect the product.
Additional timber protection advised. See terms and conditions on the page header before submitting your order.
Call our friendly sales staff on +44 (0)1463 871222 for details and cost on all deliveries in your area if required.
| | |
| --- | --- |
| Dimensions | N/A |
| Size Available: | 75mm x 75mm x 1.65m, 75mm x 75mm x 1.65m Class C, 75mm x 75mm x 1.8m, 75mm x 75mm x 2.4m, 75mm x 75mm x 2.4m, 100mm x 100mm x 1.8m, 100mm x 100mm x 2.4m, 100mm x 100mm x 3m, 150mm x 150mm x 2.4m, 200mm x 200mm x 2.4m |
| Ended Preference: | Square, Pointed |
Please Note: Timber is a living product and will eventually need replacing. Although the wood preservative used in the pressure-treatment process is of the highest quality eco-friendly preservative to protect timber from insect attack and rot, it doesn't protect timber from the effects of weather. UV light is responsible for most damage to exposed wood because it changes or destroys the wood's lignin, a component of wood that hardens and strengthens the cell walls. In more scientific terms this process is called photo-oxidation. Without additional protection UV rays from the sun will weather timber changing the colour to silvery grey. It is also recommended to keep all vegetation at least 24 inches away from wood surfaces to allow for adequate ventilation and drying out of these surfaces when wet. Moisture will negatively affect the lifespan and performance of a timber product, so it's essential to add a high-quality protective water-repellent coating to our product to get the best possible life span. This is best undertaken with a solvent-based treatment during the summer months, so that it can soak into the dry wood. Clean the wood surfaces to remove all foreign materials from the wood prior to the application of an exterior finish system. The overall performance of even the best finish system is dependent upon proper surface preparation and application technique. A wide range of wood treatment products are available on request and at our showroom. The timber colour may vary dependant on the timber and chemical protection used.
See terms and conditions on the page header before submitting your order.
Call our friendly sales staff on +44 (0)1463 871222 for details and availability.
Our Customers were also interested in